How to make mud pies
This past weekend I worked on potting up some of my small seedlings into 2" pots, and I also sowed another batch of seeds - 24 species or thereabouts. I made a mess of my soil preparation by using a too-concentrated solution of hydrogen peroxide that caused the soil to bubble and rise just like cakes in the oven.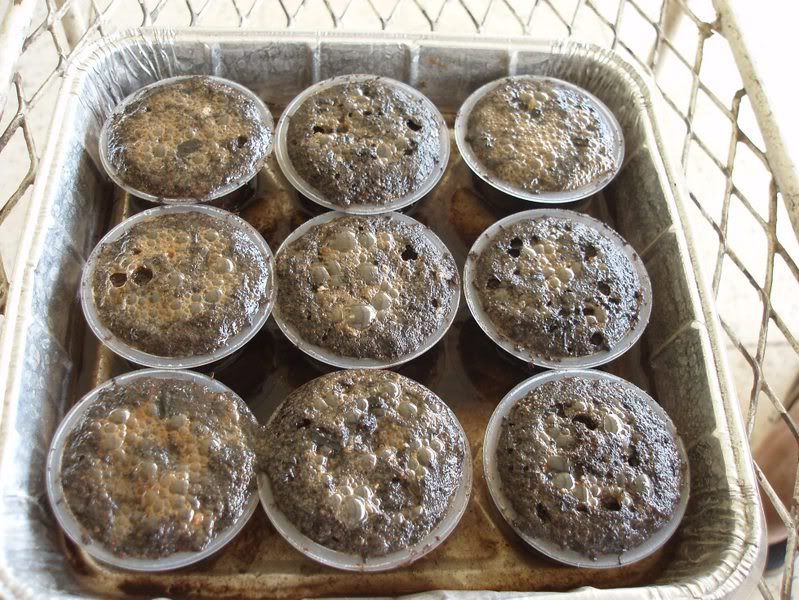 I did this already, the first time I used peroxide and I thought I had figured it out, but I guess not! Took me a while to dilute it out through the soil and bring the bubbles back down to something I could go ahead and sow my seeds in. Hope the acidic soil doesn't affect germination - but some species have already started to grow.
My 7-year old daughter has taken quite an interest in plants now, and she reaped her own seed from my
Mamillaria prolifera
and wanted to do some of her own. So I had to facilitate her while I was doing mine, and then the 13-year old jumped into the action as well. So they both got a mix of cactus seeds to plant in one pot each, and they have been checking them every day since. Guess who is going to have to look after them as they grow? That would be me! But I'm pleased at the interest - it's much better than the jealousy that used to be (and sometimes still is) expressed when I would spend hours in the garden. We'll see how long it lasts.