Rhipsalis mesembryanthemoides
This is the plant I have selected for this week's post.
Rhipsalis mesembryanthemoides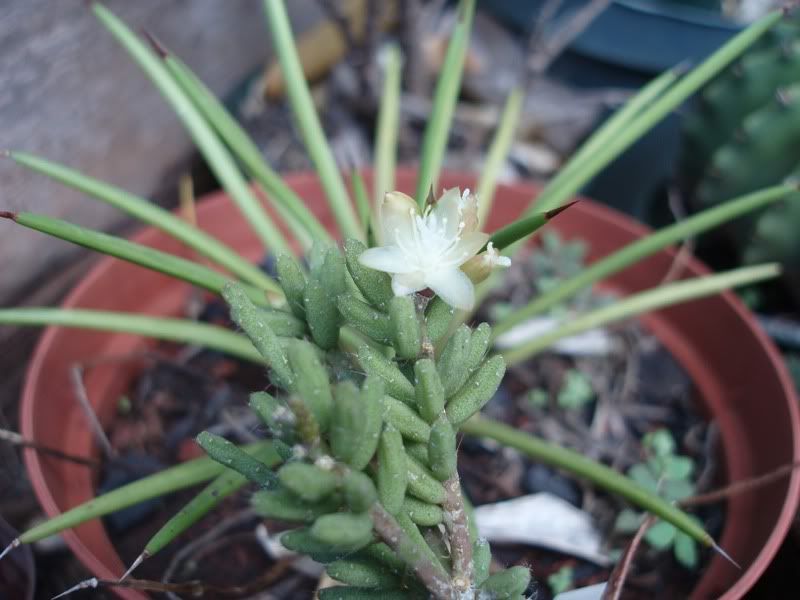 This is a fairly recent acquisition that I got from Manny last year. At first I thought that I was not treating it well as it did not flourish in its sheltered position under the verandah. Turns out it needed to get more water and sun, and since I moved it I have seen it bloom a few times. This is a photo from today.
In the background -
Agave geminiflora