What a relief!
Today I was busy - I potted out those crowded seedlings that I posted a few weeks ago into a seedling tray - 132 of them in all (but only 6 species). Took me most of the day to get it done.
Here they are all pricked out...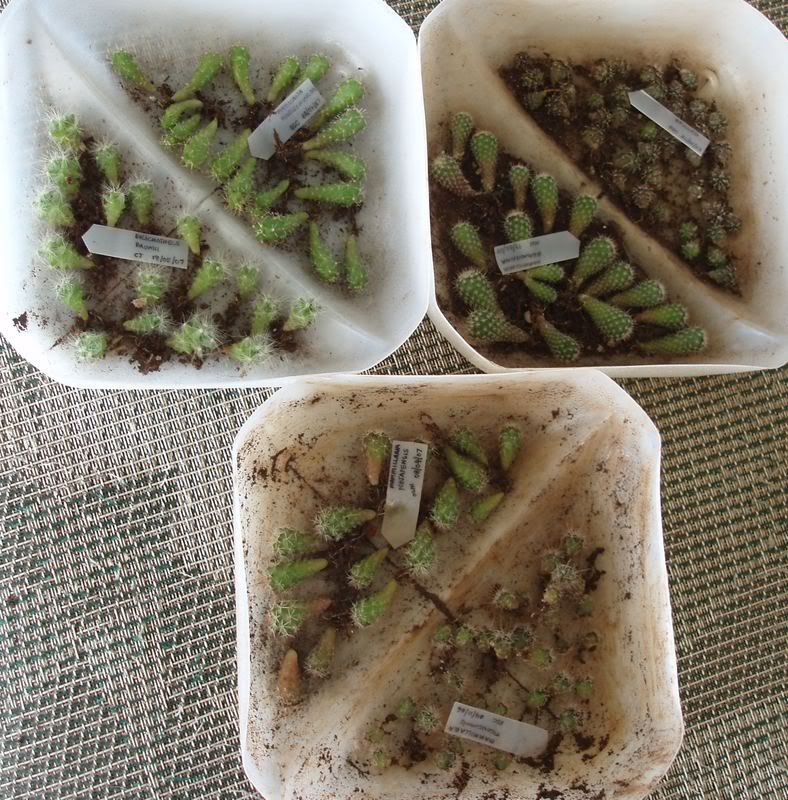 And now set out in their tray...
In addition, last night I sowed the seed I got from BCSS - 24 species.
So I feel kind of good, like I got some things actually DONE! Still have tomorrow before the weekend is over, so let me see if I can add to my "accomplishments".