Cereus pernambucensis bloomed
I don't know how I could have forgotten to post the photo of the flower after all that waiting and anticipation, although I wasn't even here to see it flower.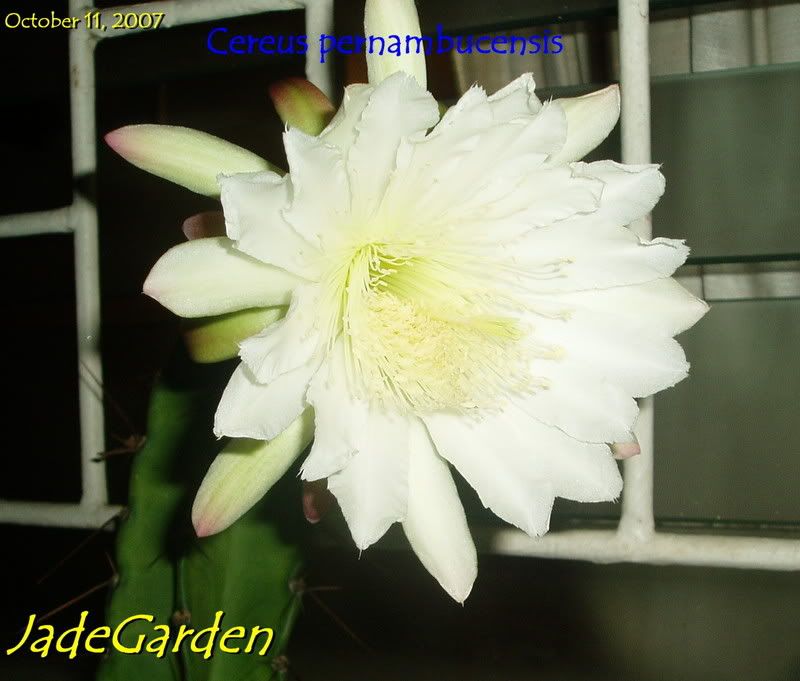 The other buds aborted, so I guess I am not looking forward to another anytime soon. Now I just need to plant the head in a pot since it has started to root, and I should be able to enjoy watching it grow and hopefully bloom again soon enough.
I should really get it planted out now while it is raining, so it can get its roots established fairly quickly. Maybe I will take that on tomorrow (if the rain eases up long enough, that is).