They all blew over
The bananas and plantains, that is. I was sure posted this during the week but for some reason I don't see it - must have been dreaming or something.
The bananas in front were somewhat sheltered so a few of them remained standing.
The ones in the backyard got hit hard - all of them had to be chopped off because they were all broken.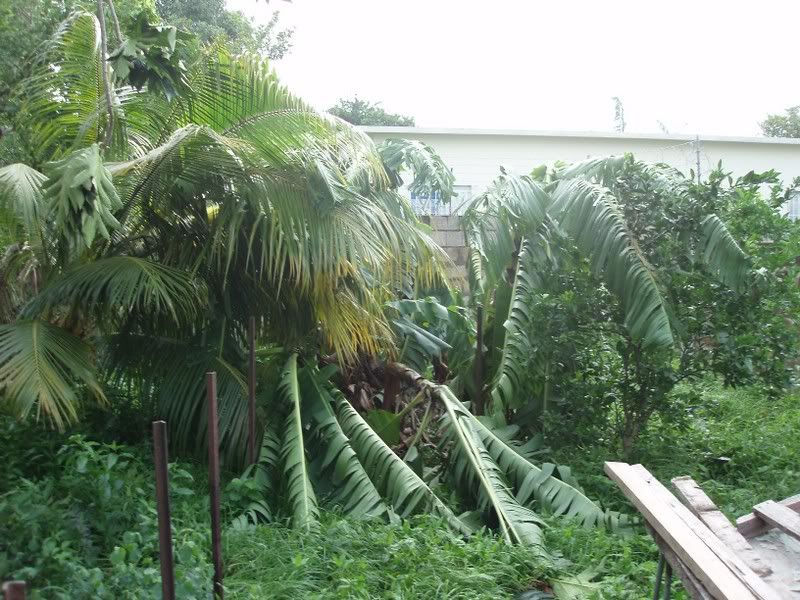 And likewise the plantains. These are still young - never had any fruit from these, but they will spring from the root.
In fact, they have continued to grow from the heart and have already put back on a couple of leaves, but I'm not sure they will still be able to bear fruit. They are very resilient, and I'm pleased with their recovery so far.