Some Haworthias
I'm happy to report that we survived Hurricane Dean quite well with minimal damage, but I'm still in the process of uploading the photos I took during and after the hurricane, so until I have those ready for posting I thought I would go ahead and share these
Haworthia
and
Aloe
plants that I was planning to write about just before I was interrupted by Dean's approach.
I keep these fairly sheltered from the sun and rain and water regularly (kind of), but I rarely take the time to really look and see how they are doing. So I lifted out some of them into this saucer and they are now more exposed but also more accessible. I just need to watch out for sunburn.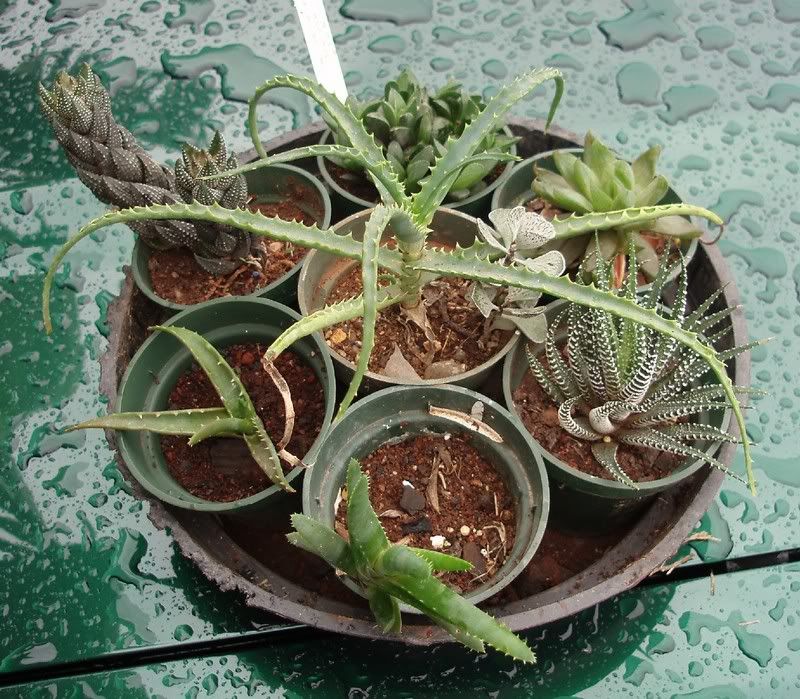 A closer look at some of them:
Haworthia retusa geraldii
- one of the gems I got at one of the CSSM meetings while I was in Boston last year - now twice the original size.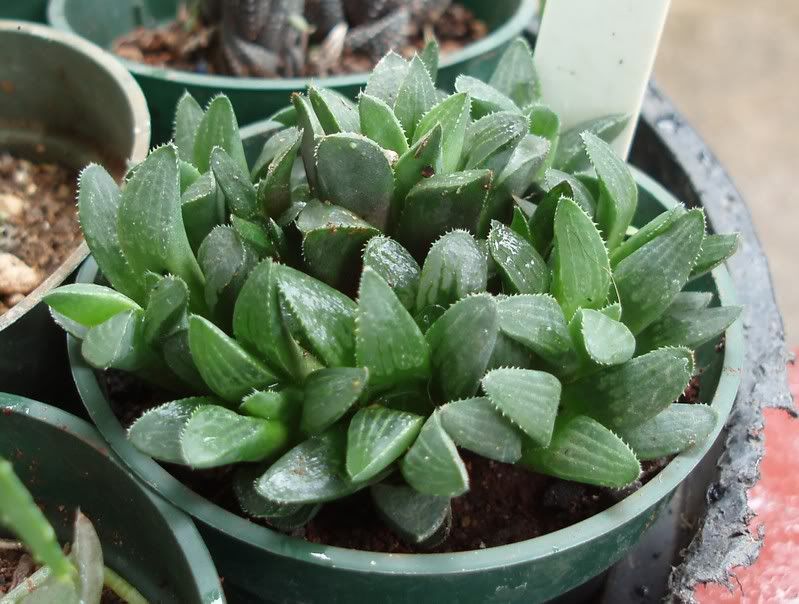 Haworthia obtusa
- got a tiny offset from my aunt and it has flourished - hers has since perished so I should be preparing an offset to return to her. See why it's good to share plants??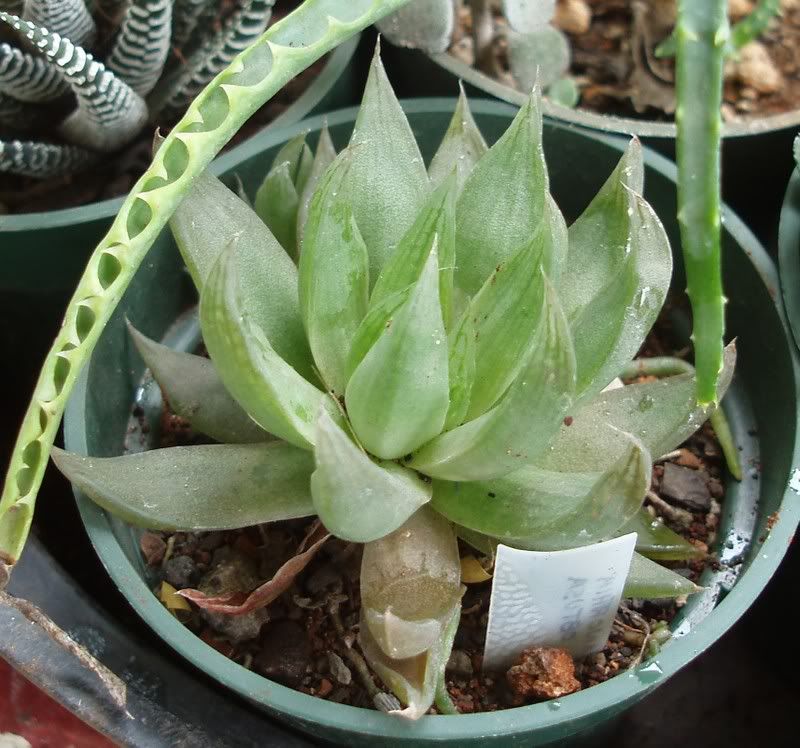 Haworthia coarctata v coarctata
- Do I even remember where I got this?? All I know is that it is a very slow grower for me, but it is still considerably bigger than when I got it, shows no signs of distress, and I have set one of the offsets to make a new plant.