I guess I'm ready
Within the next 12 hours we will be truly into storm conditions, and I guess I'm as ready as I can be. Well, not really - there are a couple more things to do around the house like seal the windows that might leak when the rain gets very heavy but that can be done in the morning.
My plants from seed have been "secured" - or at least moved out of harm's way.
These are the biggest ones: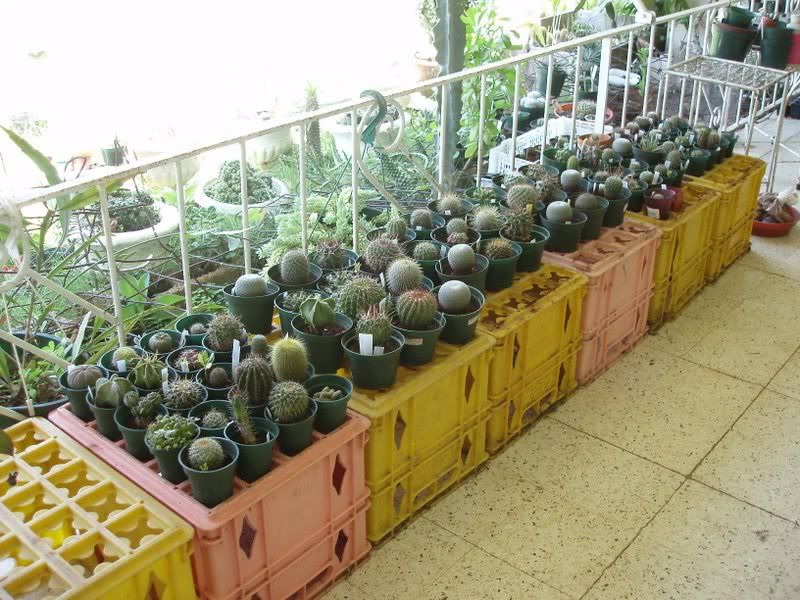 The smaller ones in trays:
The babies less than a year old: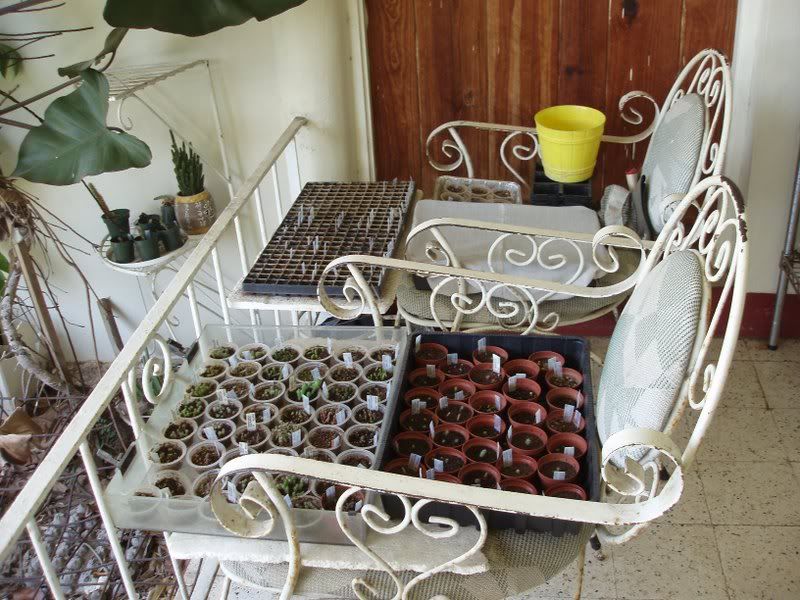 The taller plants in pots have been lain on their side out in the garden because they would fall over anyway. Everything else just has to tough it out where they normally are and I hope for the best.