Young Mammillaria balsasoides
This is the largest of the
Mammillaria balsasoides
seedlings from my April batch. Three months after sowing...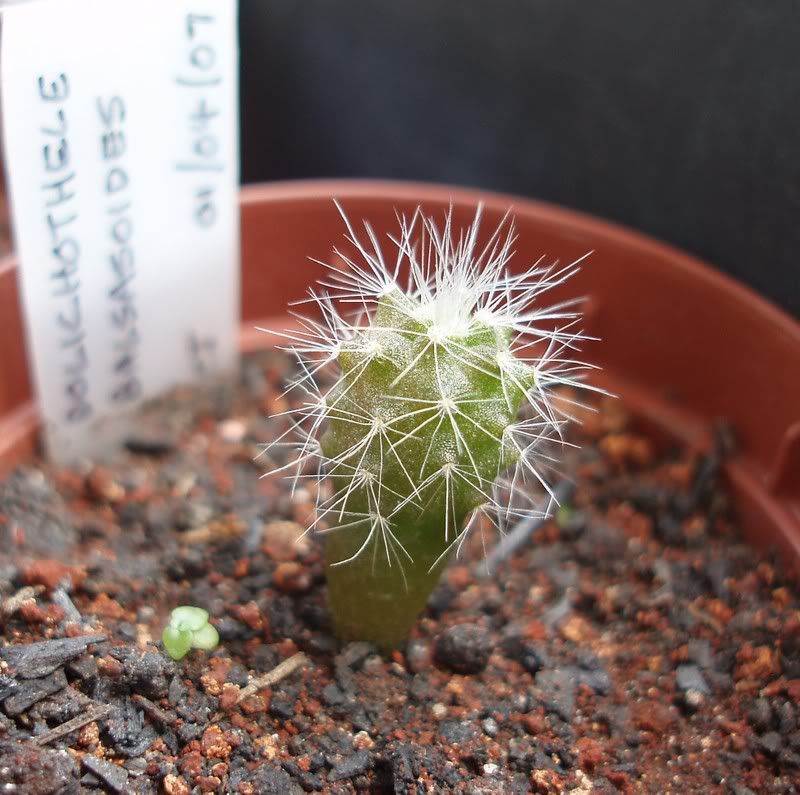 The seeds of this species are unusually large. I only got 10 seeds but now I have 8 seedlings! I think that is a pretty good germination rate, and I hope to see them survive the rigours of my garden. This one has already been potted up into a 2" pot and is out in semi-sun, and I want to get the others potted up soon. I got enough pots - just need to have enough soil and enough space!
This is supposed to be very similar to the
Mammillaria beneckei
(which I already have mature plants of) but this one is self-fertile, clusters less easily, and the offsets are more firmly attached. At least, so I am told. I guess in a few years I will (hopefully) find out for myself. I wonder what would happen if the two were cross-pollinated. Maybe something for me to try later on when I have babies that are all grown up.
Labels: plants from seed