Not a lot going on
Not much activity in my garden right now. Most of my attention is still on my seedlings and plants grown from seed. Right now, I need a lot of soil so that I can pot up the babies and the older ones while it is still summer. I will try to post more photos of those as I go along.
Of course, things are growing but not a lot blooming. A few
Gymnocalycium
are still pushing out flowers but the
Mammillarias
seem to be taking a rest. The
Thelocactus setispinus
has just bloomed but I never got a chance to take a photo. It has another bud coming up so hopefully next time - it's one of my favourite flowers.
Finally, this month the
Echinopsis
have started to bud and I hope to see some blooms on some that didn't show me anything last year. Only four with buds so far and I'm looking for several more to take me through August. Maybe I should step up the bloom-boosting fertiliser to help them along??
Three with buds ... and all noIDs.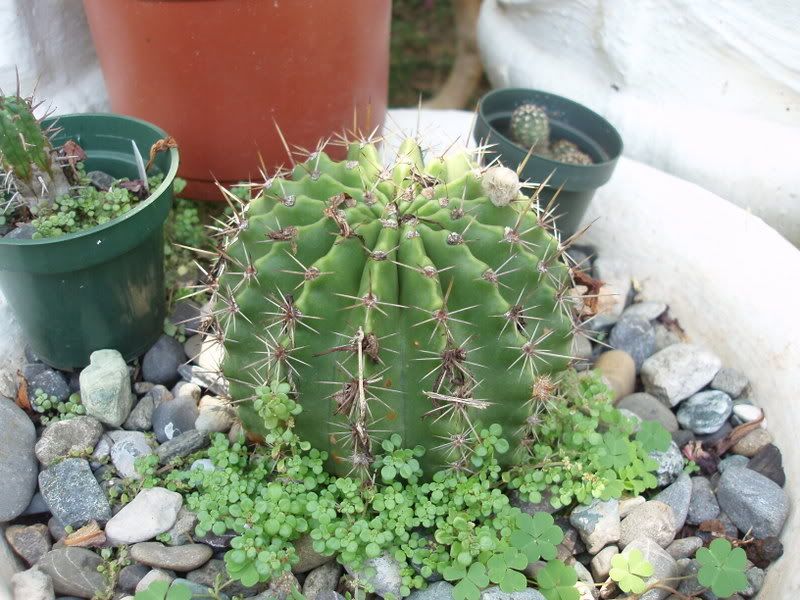 Today I noticed some movement on two of the buds so it looks as though they may be open in about a week or so. I hope I can catch them so I will have something to post. These night bloomers can be really tricky, and easy to miss before they close in the morning.
Labels: flower buds