My "Plant of the Week"
This week's plant is one for which I do not have a positive ID. I know it is a
Haworthia
, probably a type of attenuata, but I don't know enough to be confident about it. This one has a lot of white in it, and in this particular photo it is showing its "winter" colours.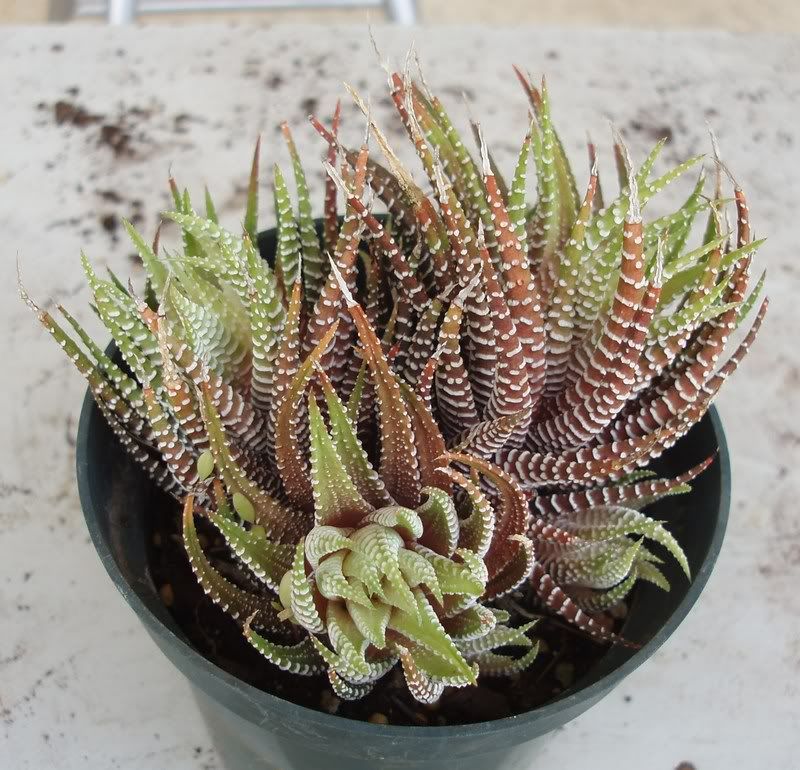 It has been quietly blooming and putting on more and more offsets. I intend to separate it so that I can have more plants, but it isn't easy to get off any of the little suckers! Instead I have just ended up repotting it and allowing it to get larger, but I will have to try to extract even a small one soon.