Mammillaria hahniana finally blooming!
I think this is
Mammillaria hahniana
(maybe)
ssp woodsii
.
I remember buying this small globe at the JHS Flower Show about three years ago just because it looked like something I didn't have. Never mind that I didn't know what it was, but eventually I got a tentative ID from one of the Forums that it might be
Mammillaria hahniana
.
Although it has been quietly growing, I was surprised to see buds form earlier this year.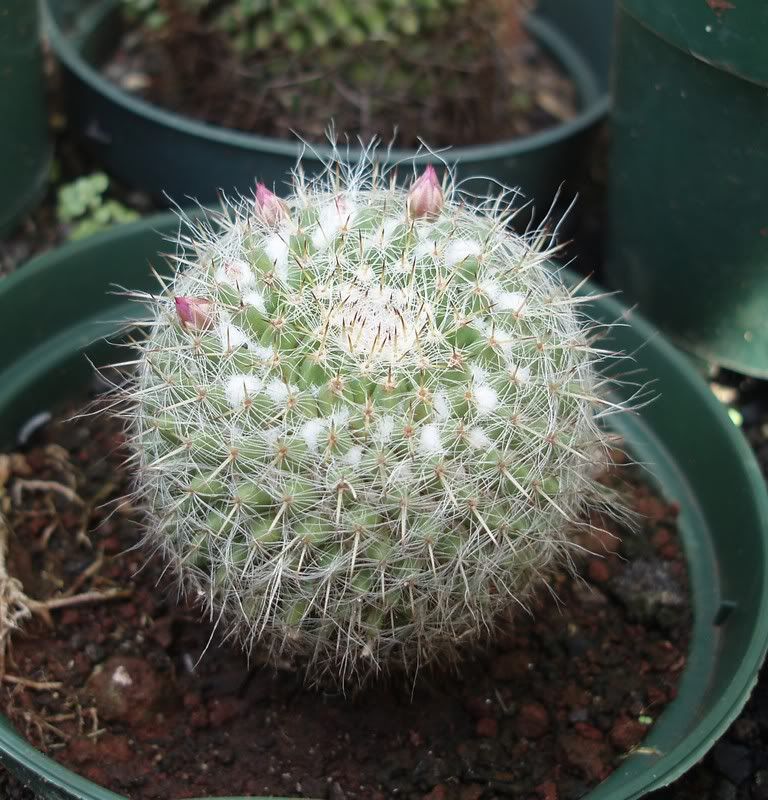 Finally, the display!
And, a closer look at the flower.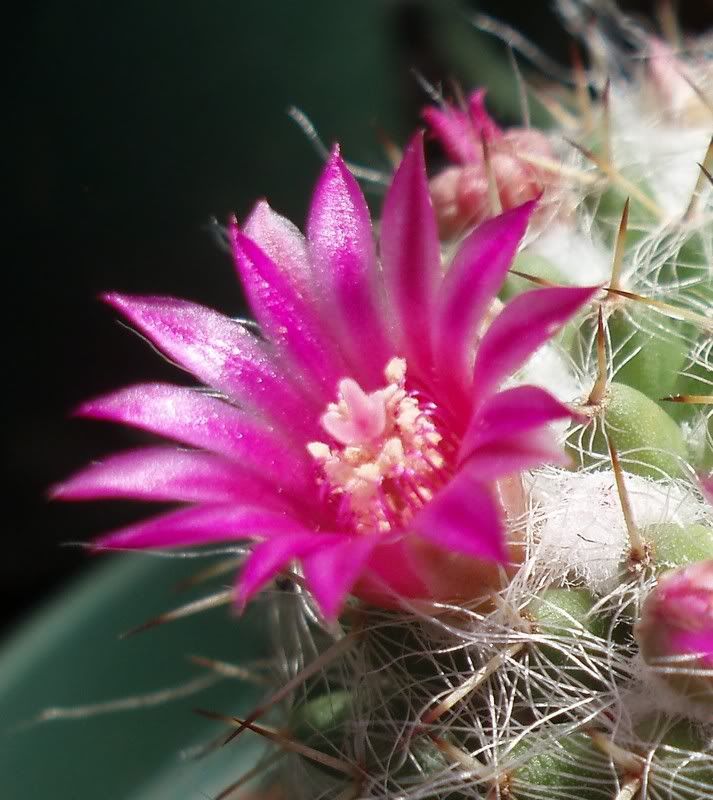 Labels: cactus flowers