More Mammillaria blooms!
Things are really looking up for me. I'm starting to count the cacti that haven't bloomed instead of those that have. Of course, I try to catch each new bloom on camera so I have a record of what it looks like because I can't be sure when I will see it happen again - I'm not yet confident that I'll see blooms annually as the seasons roll around.
What have I seen for the first time today?
Two plants of
Mammillaria magnimamma
...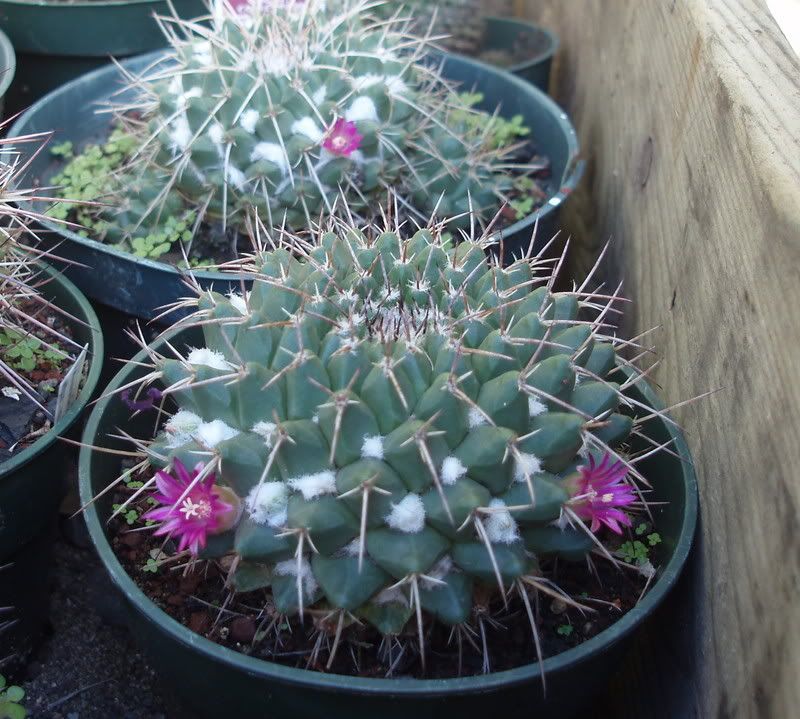 And
Mammillaria pringlei
- just when I was lamenting the fact that
M. rhodantha
was being such a prolific bloomer and nothing was happening with
M. pringlei
- guess it felt now was a good time to prove me wrong (not that I'm complaining)
Labels: cactus flowers