Lobivia!
A lovely red flower on an unidentified Lobivia species...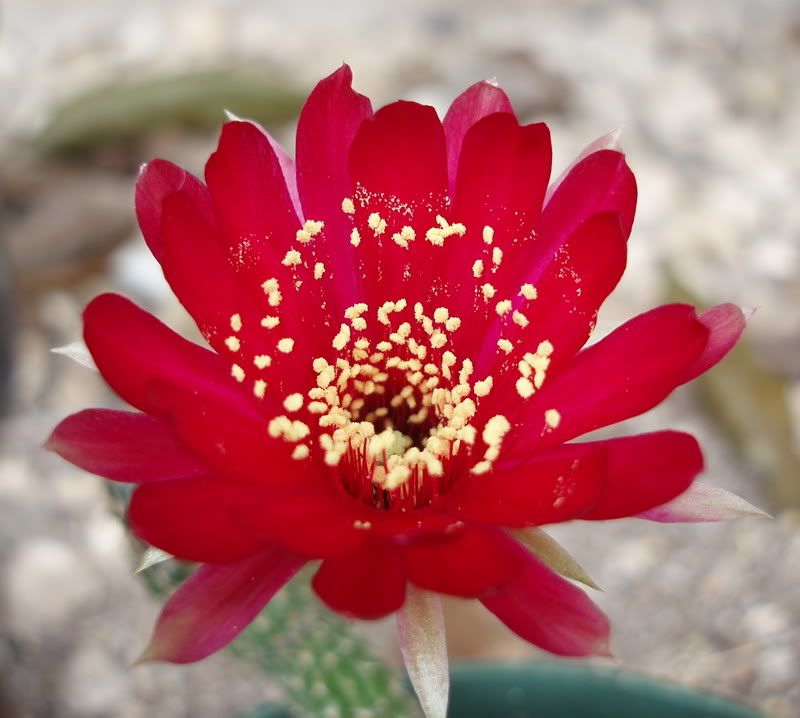 When I got this in 2004 at the JHS Flower Show, it was a nice globular plant that looked as though it was budding and about to bloom. No such luck! Maybe it was the change in environment that didn't agree with it, but instead of plumping up nicely it started to stretch its neck to become a tall skinny plant with babies clumped around it.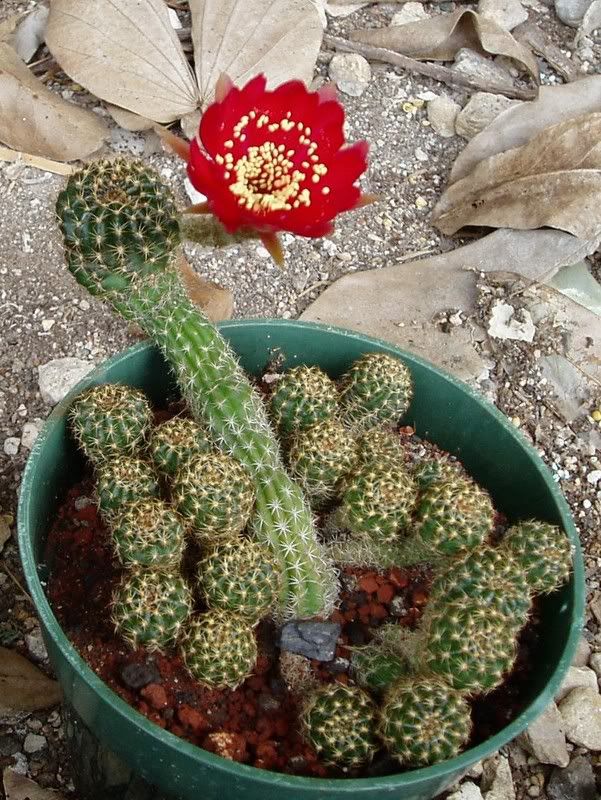 I still think it looks a bit disfigured, but if it's happy enough to show its true colours, I shall not complain any more. It seems to have another bud, and I'm watching in anticipation.
I have propagated a few pups, and hope that I can encourage them to grow into nice neat specimens.