You have to see this fabulous red flower!
I got this cactus from Evergrow in December 2004 - I have never known what it is. I can't even put it in a genus, much less to identify the species. It didn't seem to be doing so well - it grew a bit taller but otherwise just sat for a long time. There was a stage when I wondered if it was even still alive.
In March this year, I unpotted it, washed out the roots, and gave it a fresh start. It had the same problem that I had found with several others, where the roots were stuck into a tiny block and the plant wasn't able to grow. I set it out in the sun at the side of a big clay pot with some other plants, and just look at what has happened!
Watch me grow ....
Started by working on some pups, then decided to try for a flower bud...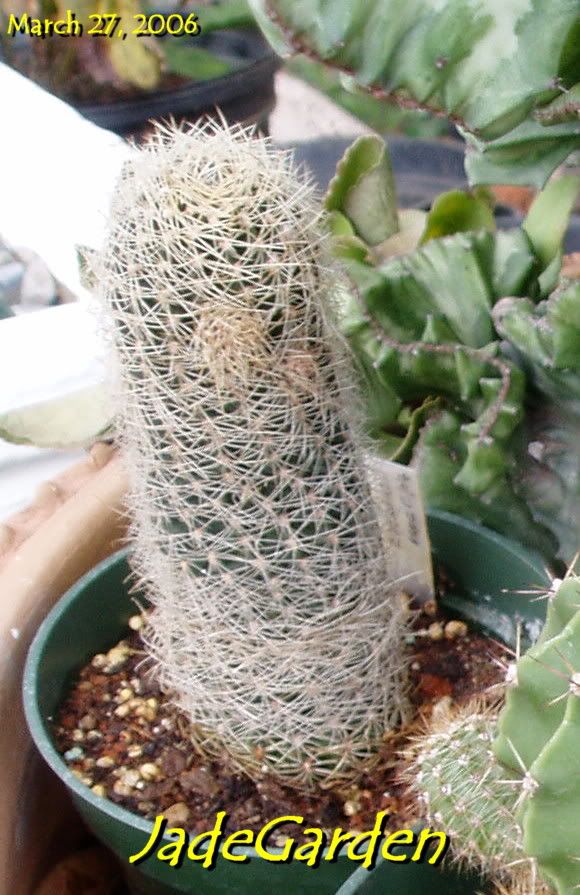 Getting ready to open......
Now open!
And here's another view of the flower.
I had hoped that this would be a good flowering year for me and so far, it seems to be great.
Isn't that flower just fabulous? And it looks like there are two more buds coming along - hope they make it.