Updates on E. flanaganii and M. columbiana
Just want to quickly update on some previous posts.
The euphorbia flanaganii had a good time in January - lots of flowers. Unfortunately though - no seed. Maybe this is one of those that needs two plants for pollination or the male comes up at a different time from the female flowers. That is something for me to research. But here is a photo of it in all its finery.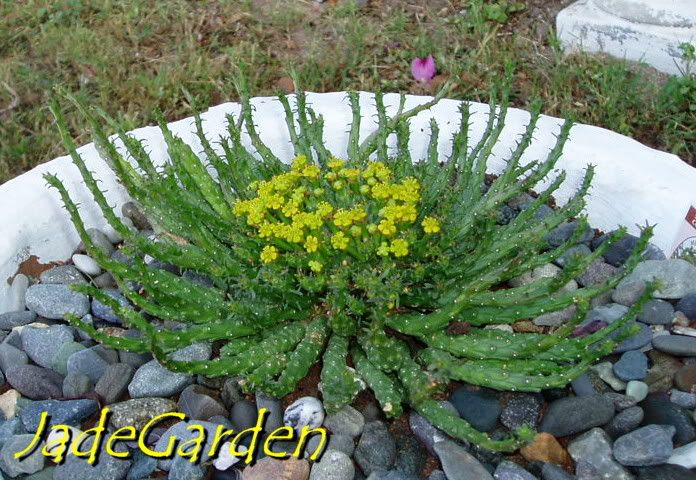 And the Mammillaria columbiana: I noted in the post below that it has progressed to a ring of flowers - here is the photo. I just feel so good to see this success.