Catching up: Caralluma schweinfurthii - June 15, 2008
How far behind have I fallen? So far I can't count!
Today I will try to catch up, because I did take some photos and I SHOULD have been posting but just didn't seem to be able to get them uploaded and posted because there was so much else going on.
Sunday, June 15
- Going back to what I would have posted as my plant of the week.
One of the stapeliads that I got at the JHS Flower Show in April decided to bloom. I must confess that I have not been taking the best care of my stapeliads, but I still like them a lot.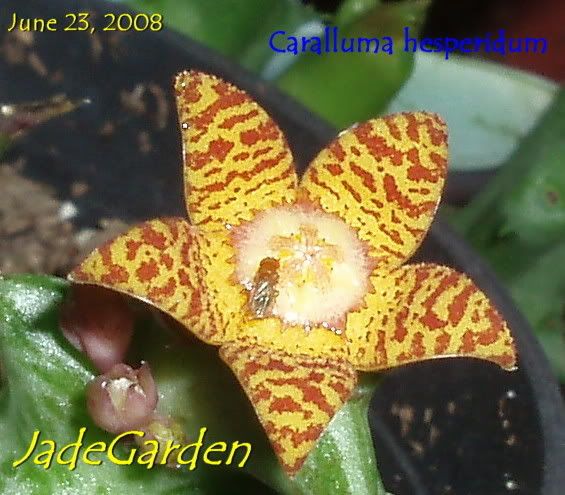 Edited on March 20, 2009 - was advised of a correction to the name I havd assigned to this plant so I've now changed it - not

Caralluma hesperidum

but

Caralluma schweinfurthii

. Comments welcome.