My new acquisitions
So they are just about a week old now (as MY plants), but the photo is from last week when I brought them home from the Jamaica Horticultural Society Flower Show. No cacti, but I got quite a few succulents that I either needed to replace or wanted to add to my collection.
I hope they all do well.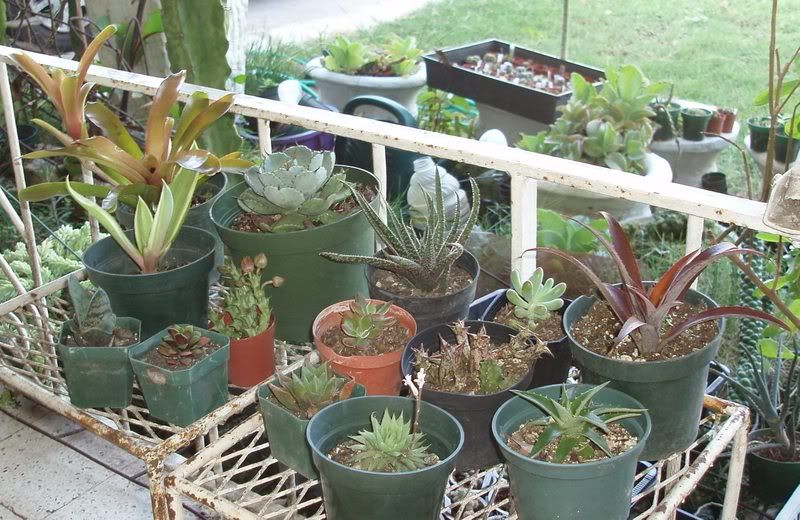 I have some individual photos but will have to post those at another time. Other pressing and urgent matters require my time right now.