Mammillaria albilanata
I was trying to select an appropriate plant for this week, and when I walked around the garden I didn't find many in bloom. I have posted photos of my
Mammillaria albilanata
grown from seed, but today this is one that I got from a box store. It bloomed sparingly last year but seems to have come into its own this season.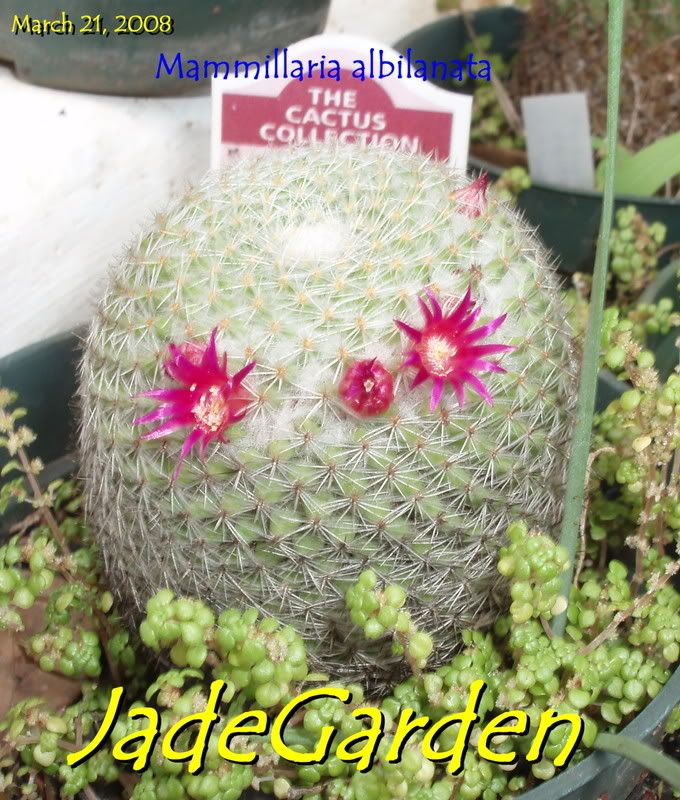 Can't say the same for one that I received in 2005 from a specialist nursery - it doesn't seem to have adjusted to the change of climate yet but I haven't lost faith in it.
And not to leave out my own babies - here is one that tried hard to send out a ring of flowers last month - didn't quite make it but I'm satisfied with the effort.