Edithcolea grandis
This was the other contender for last week's post, but the flower didn't open until about Wednesday so I saved it for this week. Rightly, I should have been posting one of my Gymnos that has started to bloom, but it will have to wait. Maybe next week.
Otherwise known as the Persian Carpet flower,
Edithcolea grandis
is sometimes said to be a difficult plant to keep alive. That hasn't been my experience, as it is quite tolerant and easy to grow, and it blooms without any problem.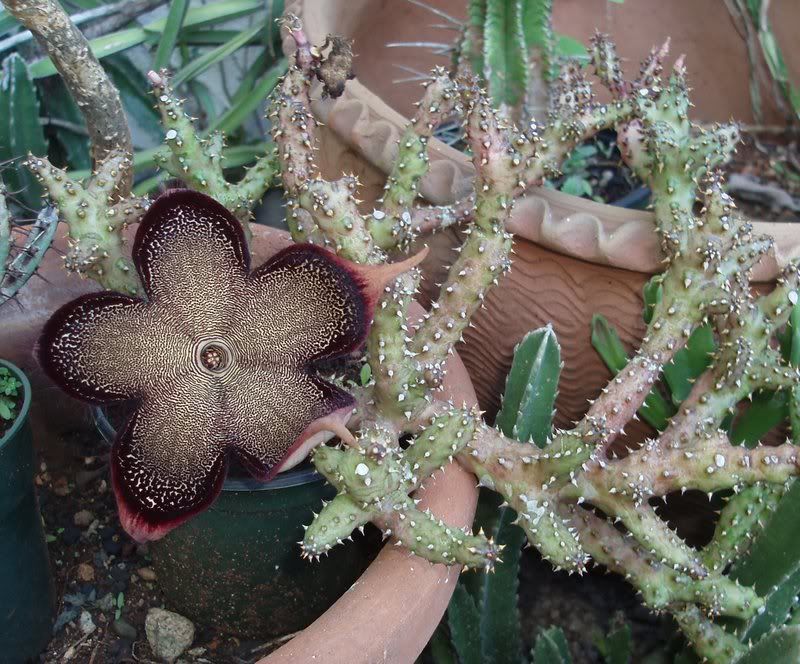 Quite a nice flower, I think, and not as stinky as some of its fellow Asclepiads. It fades fairly quickly, though. I caught this picture early in the morning before the sun took its toll,and for a change my camera didn't blur the photo when I got close up to the mesmerising whorls.