Echinopsis calochlora - July 10, 2008
I looked and looked but there are NO PHOTOS at the end of June - looks like there was either nothing happening in the garden or I just failed to take any pictures. No way to catch up on that week, so I'll just move on to the week after...
July 10, 2008
The first of my Echinopsis to bloom this season -
Echinopsis calochlora
. I nearly missed it, because I was watching the bud grow but didn't expect it to open when it did. Good thing it lasted till late enough in the morning for me to take the photo when I got out into the garden.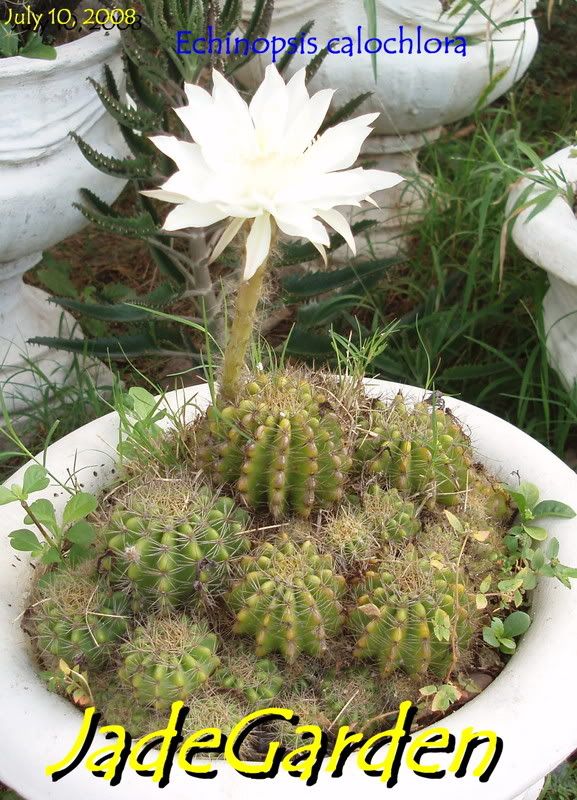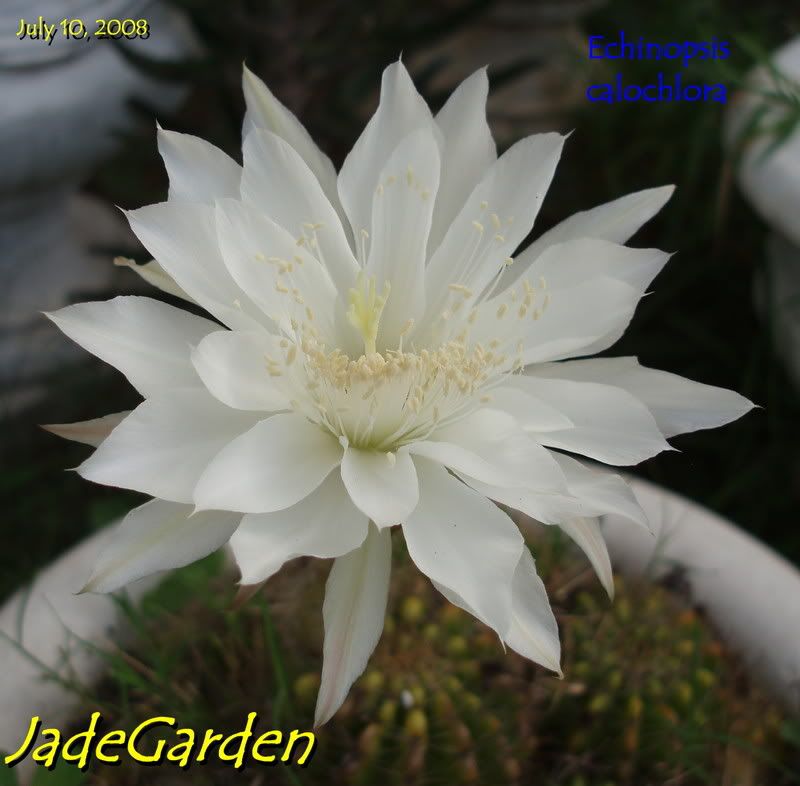 I don't see much action in terms of buds on any of the others but I hope they will make some movement before the summer ends. Maybe I need to start dosing them with Bloom Booster to encourage them.