Echinopsis calochlora clump bloomed!
I previously wrote about one of these in bloom, but I didn't really feel that it was my own since I got the plant already in bud from a friend.
This clump is mine, though - started as a small offset I got from my aunt some years ago, which has grown and grown.
It's such a pity the flower only lasts one night.
December 2004
December 2005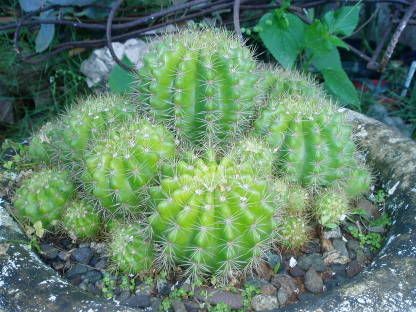 Tuesday (July 2006)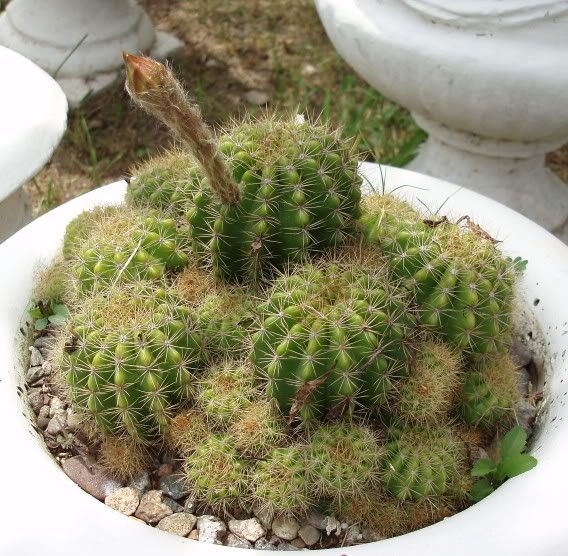 Yesterday (Thursday)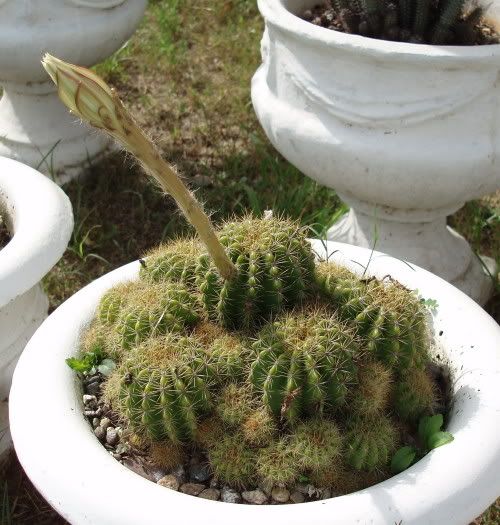 This morning!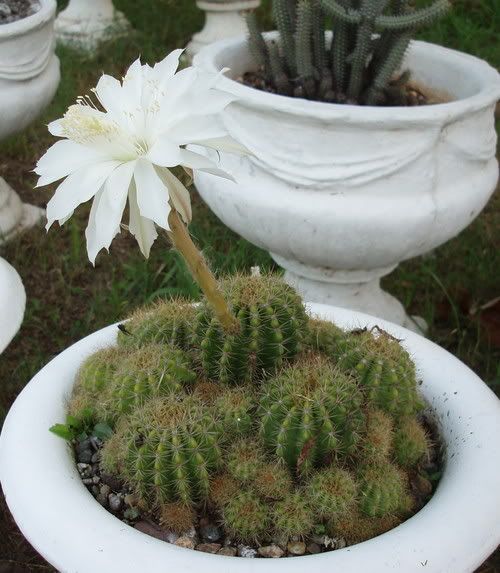 Close up of flower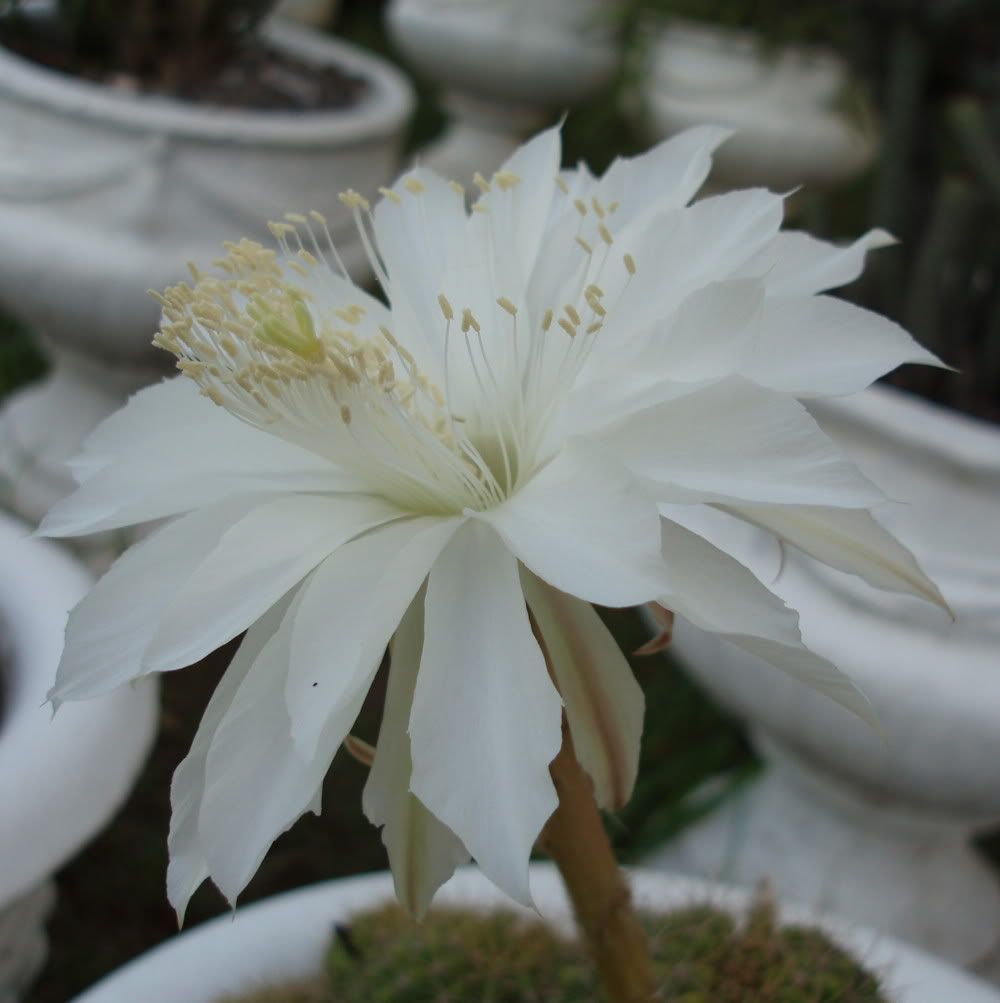 Another view