New gymnocalycium
Last week I had bypassed this gymno at the VERY EXPENSIVE flower shop, but when I went there later in the week, I just felt I had to rescue it to allow it to bloom. I ripped off the straw flower before I even left the store. Although it was a bit pricey, I console myself with the thought that it had pups and if I count them as separate plants then it's not such a bad deal. Even the pups are budding, so I am waiting to see the display in a short while.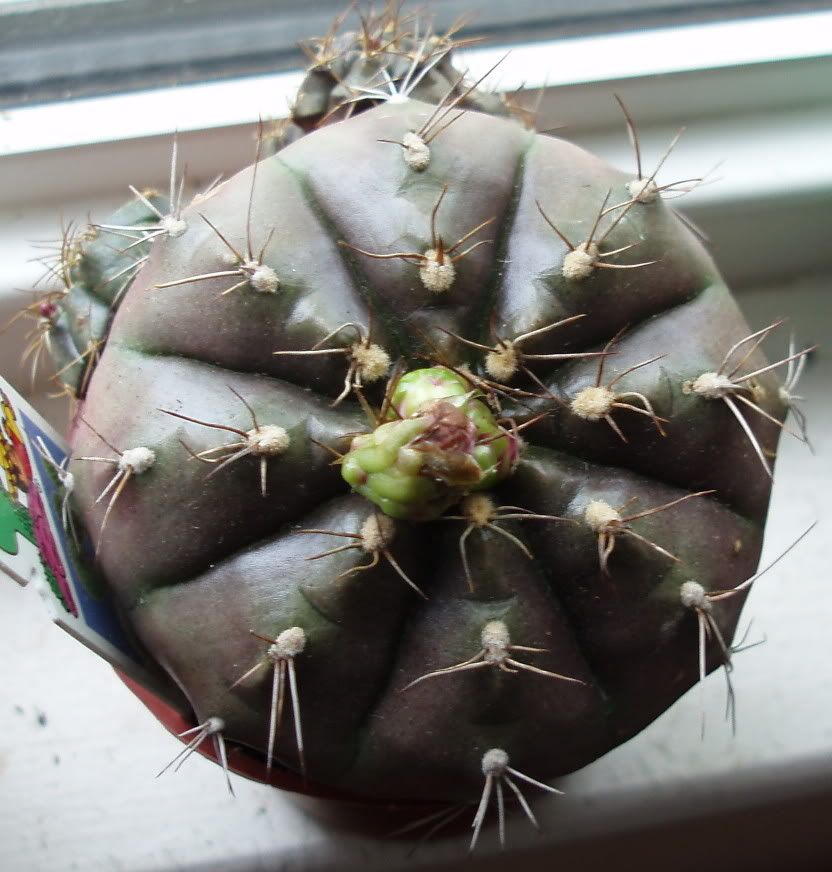 I think it is a
Gymnocalycium damsii
variety (maybe rotundulum) and I hope that the flowers will allow an ID to be confirmed. That is, if they have not been so badly affected by the thick glue that was holding them back. The buds are still a bit deformed but they are growing so I am optimistic.