Opuntia jamaicensis
I'm not even sure that this name is correct but until I know better I will use it. I got some pads of this from a dread somewhere along the road by Sandy Bay in Clarendon and thought that it would be good to have it in the garden.
I thought it was one that would naturally grow upright and branch into a tree-like arrangement, like the others I had seen, but NO! It insists on sprawling around on the ground as it grows and I am wondering what to do with it. I know I can always chop off what I don't want and discard it but I hate to take that approach. These spines are so dangerous, though, that to interfere with it any other way in trying to organise it will just be begging for personal disaster.
The flowers, though, are what I really like and I have been hoping to catch them open for some time now without success - all I kept seeing was the buds or the spent blooms. So finally (although these were beginning to close) I have something to show.
Two flowers open on a pad: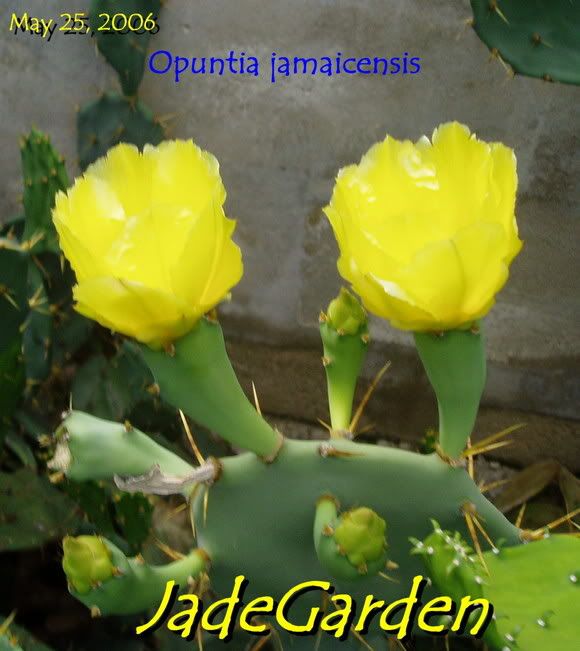 Close-up of one of the flowers: